My journey as an analyst began in April 2013, when I graduated from university with an engineering degree. Despite my academic achievements, I soon realized that engineering wasn't my true calling.
So I ventured into the digital world and started working as a content manager, crafting HTML and CSS to breathe life into websites. As I delved deeper into the tech landscape, I discovered the world of analytics tools and took the Google Analytics exam.
From there, my career took a whirlwind turn, and I found myself in an agency, juggling multiple roles as an analyst, marketing manager, website designer, email manager, copywriter, and project manager. It was a daunting task, but the excitement of working with tools like Balsamiq, Google Adwords, Mytarget, Yandex Metrica, Webmaster, Google Analytics, GTM, Facebook Ads, Mailchimp, and Google Data Studio kept me going.
But I wasn't content with just being a multi-faceted analyst. I craved more, and that's when I discovered product analysts. I landed a gig with a Sberbank startup in Moscow, where I honed my skills in SQL, worked with BI systems like Metabase and Tableau, and conducted AB tests using Google Optimize and Firebase.
Eager to expand my knowledge, I took on the role of marketing analyst at another startup, where I delved deeper into business metrics like ROI, ARPPU, ARPU, and LTV.
Currently, I am a single Product analyst at a Russian company, where I've had the chance to work with Clickhouse and tackle even more complex AB tests. My analytical prowess has grown with every challenge, and I've made intricate reports in Redash that have been nothing short of impressive.
My journey has been a rollercoaster ride, but every challenge has been a stepping stone to my growth as an analyst.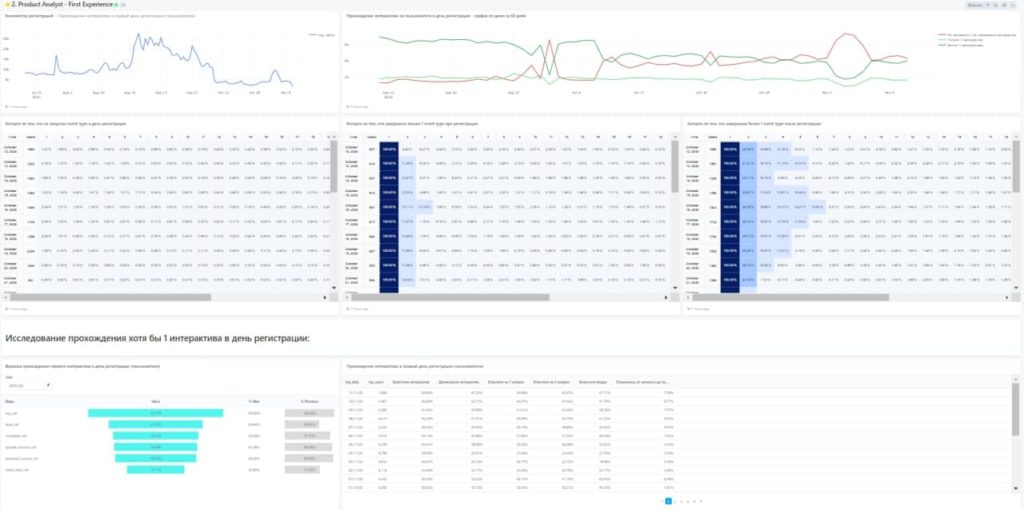 I love being an analyst because I delve into numbers, find user pattern behavior, generate hypotheses, and then check them. I like to simplify my coworker's jobs and help with making decisions. It is much more pleasant when you do it in a product that you love and believe in. Do you see yourself?
Throughout this time, I have collected an experience that I am ready to share or discuss with those who wish on my page. I am always in the process of inspiring and improving myself as a specialist. It seems to me that in IT it is difficult to "know everything", which makes this role even more interesting.
Here is my CV.